Pacific Harbour Villas is an attractive Tairua accommodation option for those wanting an island style holiday. Our well-appointed Villas are set among lush gardens on the shores of the spectacular Tairua Harbour. We have a won
HOTEL OF THE YEAR
The Luxury Travel Guide Awards represent the pinnacle of travel and tourism achievement, championing the best in their respective fields; therefore to come out on top is truly an achievement we are proud of a
range of facilities only meters away. Restaurants, cafes, and even a day spa for luxurious treatments.
April-September we offer a late check out 11am.
Take advantage of that extra sleep in without having to depart earlier.
Guest Services and Facilities
Pacific Harbour V
illas wants you to have nothing to think about other than relaxing and enjoying the stunning surroundings of the
Coromandel and Tairua region
, so we have an extensive range of guest services and facilities available to you, including:
Guest Room Facilities
WiFi - by Zenbu
Fully-equipped kitchens (villas and Unit) and kitchenettes (in Studios only)
High quality linen & towels supplied by MUIRS Apparelmaster
Iron and hairdryer in every room
Complementary toiletries
Sky Satellite TV in lobby plus TVs in rooms take USB sticks if we have a special movie you wish to watch or we will provide movies for you and for children also.
On-site Facilities
Lunch and Dinner THE FLOCK KITCHEN & BAR – Ph. (07) 864 8811 Opening Hours: 11am – Late. Modern with a great vibe. Fresh produce, organic coffees and NZ made craft beer are just some of the items served on their sunny tables, outstanding flavourful menu that guarantees to satisfy your palette. Dog friendly.
Restaurant and café - breakfast is available daily from 7:30am and lunch and dinner is available at the Pepe Restaurant directly across the road from us..
Private off-road parking and parking for larger vehicles incl. boats and trailers
Business center where you can check your emails for FREE, print and fax facilities just for a small fee.
Shopping
Bike hire on premises
Guest Laundry
Wedding Venue
Bike hire on premises
Local Facilities
Golf Country Club
Tennis
Fishing
Scuba / Snorkel gear rental
Kayak rental
Ferry to Pauanui
Walking tracks
Shopping
Spa treatments
Hairdresser
Surf beach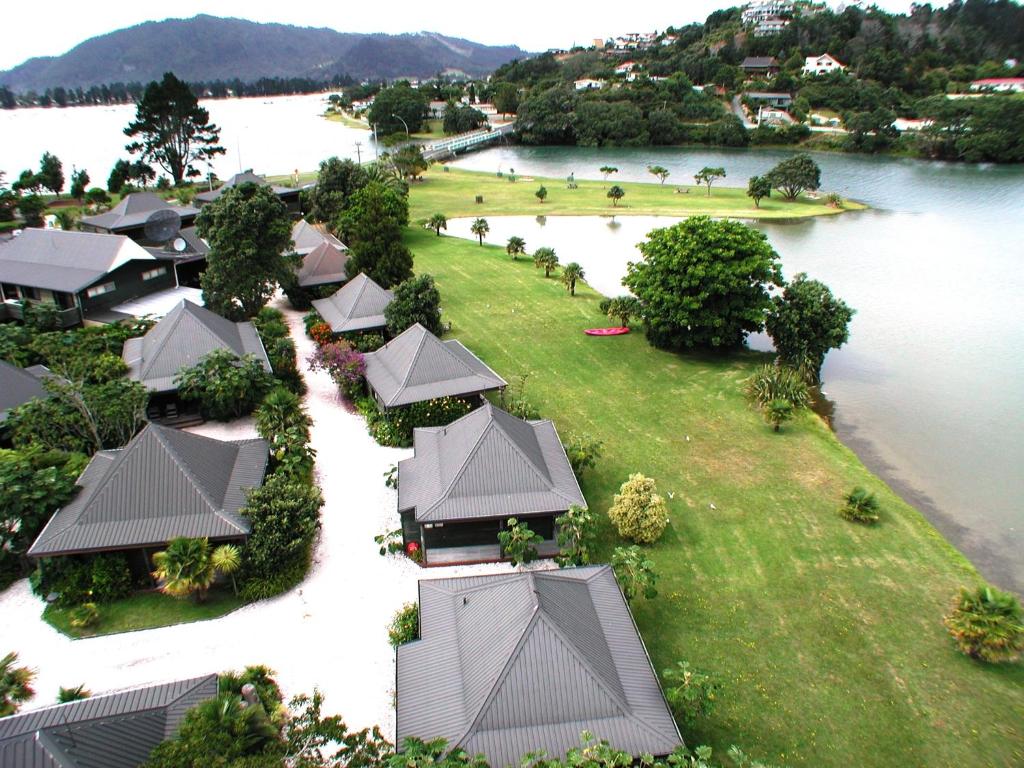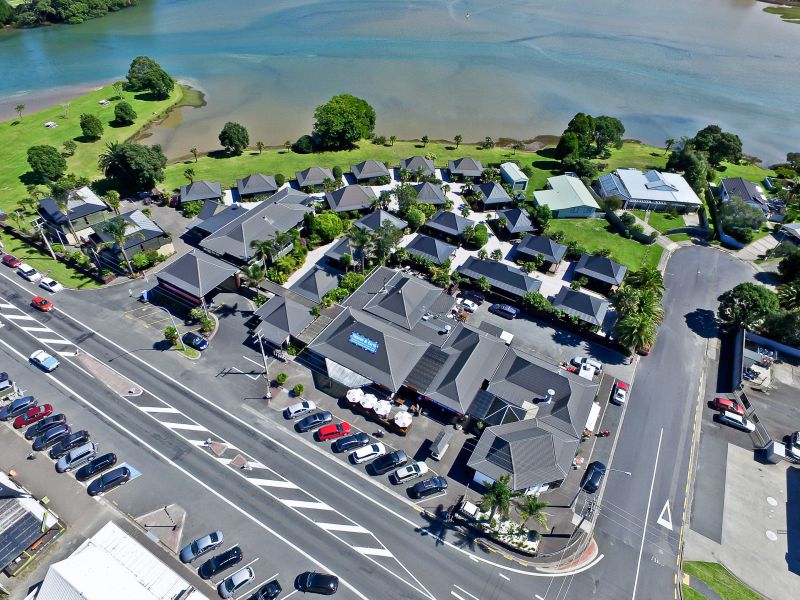 CONTACT:
TELEPHONE: 07 8648581